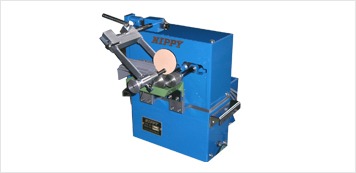 Inking the edge of leather which it is hard to catch by hand for small products.
Side surface of leather is not getting dirty by inking with standing the material.
Turn around the material automatically!! Make finishing easy and beautiful!!
It can be used on various ways with any shapes like circle shape, straight line, inside and outside R, and any materials by changing guidance.
Easy to remove the roller and tank, also easy to clean and replace the ink, so it can be working efficiently.